No Drone Zones in Iceland
Here you can find the latest No Drone Zones around Iceland.
Before our roadtrip to Iceland in summer 2018 there were a lot of questions in my head surrounding drone flying in Iceland. Those fantastic landscapes seem just so inviting and the deserted areas should make it easy to fly my drone there. Right? 
First things first: Yes, you're allowed to fly your drone in Iceland! 
Here you can read about drone laws in Iceland.
When writing that post about the drone laws I actually couldn't find too many No Drone Zones, which kind of surprised me, given the rising number of tourists. As expected, there were far more areas where it was prohibited to fly my drone – which is why I wanna share those places with you guys.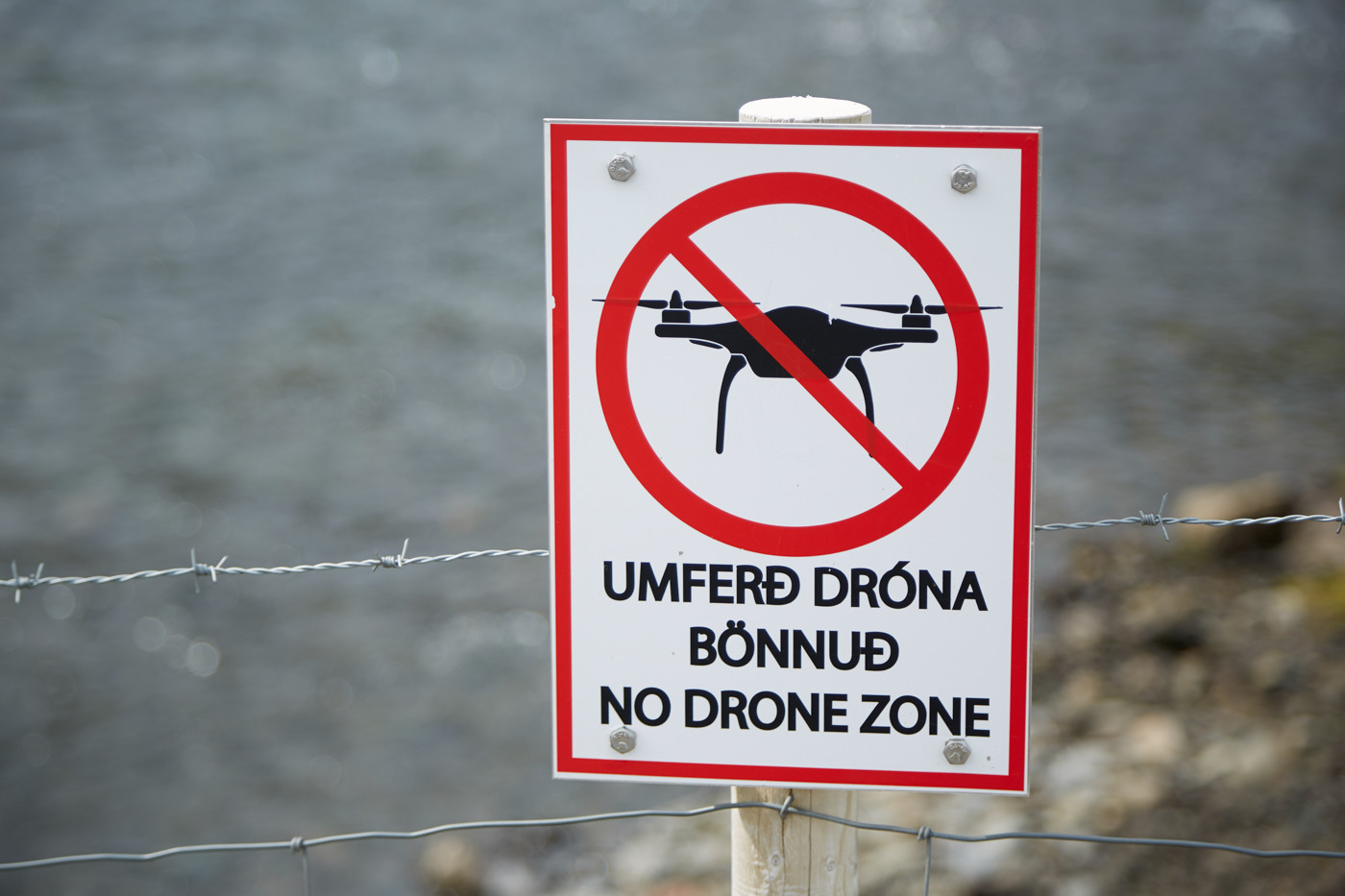 These are the No Drone Zones in Iceland - 2018 / 2019
In General 
Vatnajökull Nationalpark
Reykjavik South and Keflavik, as well as near the airport in the North and near smaller airports around the island. 
North & East
Detifoss waterfall
Ásbyrgi canyon
Jökulsárgljúfur canyon
South
Dyrhólaey (Vik)

Jökulsarlon (famous ice lagoon), also prohibited at the beach there where the ice is drifting back to the sand.
West
Kirkjufellsfoss
Lake Kerid
Seljalandsfoss
Skogafoss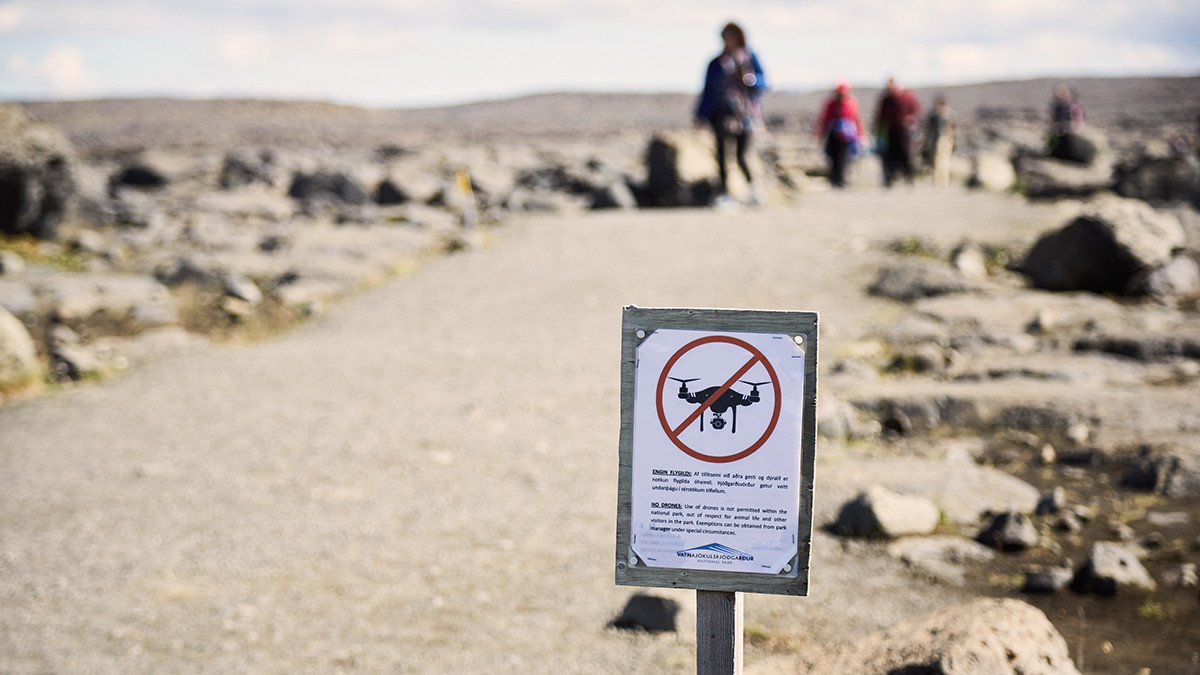 Please be a respectful drone pilot!
Drone photography and -videography is a wonderful, magical thing.
And WE ARE  RESPONSIBLE whether the drones in Iceland and around other countries will be banned or if we can continue capturing those magical landscapes and cultures. 
Therefore you should be respectful when using your drone, especially around young drone pilots. 
Let's appreciate the trust and faith, given by the icelandic people and let's please, please, please, all follow these common sense guidelines: 
NATIONAL GUIDELINES

respect national guidelines and restrictions! 
WEATHER

Fly ONLY at good, suitable weather conditions! It's often not that easy in Iceland, cause the weather can be unpredictable. In case of doubt, leave the drone in the car before hurting people or environment and waste a ton of money if your drone collapses, because of stormy weather or rainfall.
RESPECT NO DRONE ZONES!!! 

YOU (!!) are an example to others!
CROWDS

Don't fly your drone over crowds, also don't start your drone between lot's of ther people (sadly, I also saw that in Iceland, which I will talk about in a different post).
RESPECT THE PRIVACY OF OTHERS

You can't make everybody happy. And especially the noise drones create can cause grumpy reactions from fellow tourists. You don't need to listen to every stranger educating you about how annoying it is. But if several people complain and mention that they don't want to be on video tape, you should respect their privacy, take the drone down and maybe go to a different spot where you can enjoy flying your drone without these people.
RESPECT PRIVATE PROPERTY AND ANIMALS

Do NOT chase Iceland ponies with your drone, just to get supersmooth video footage in slow motion of running horses! This is animal cruelty and trespassing other peoples property. Don't do it.
HELP THE NEXT GENERATION

If you see kids & teens acting foolish, don't look away. Also teach your own child a respectful behavior when operating the drone. Often children & teens haven't informed themselves about national regulations or they still have a lack of sensibility.

Reckless behavior not only can bother other people, it can also crash the drone and harm others (drone could crash into the crowd and hit people on the head. Or if the drone hits the wire of a ski-lift, it has to be stopped and has to be checked by experts before it can be turned on again). 
HORRENDOUS costs can be created by drone accidents! So raise awareness to the next generation.
YOU HAVE A RESPONSIBILITY! 
I hope this post with No Drone Zones in Iceland has helped you with planning your upcoming trip.
Have you recently been to Iceland and have seen some new No Fly Zones? To keep this post updated I'd love to hear your experiences. 
Do you have any questions? Write a comment or send us a message :-)